Augmedix Platform
The medical scribing industry is an established and well respected part of the American healthcare system. Medical scribes are the personal assistants to physicians, and they help them to deliver high quality patient care. This industry has grown rapidly over the past few years and is projected to continue to do so moving forward.
With Augmedix, new technology allows the process of scribing to happen anywhere in the world. Here are some unique elements of this new process.
Visit
Clinic visit is captured from natural clinician-patient conversations
Documentation
Assistants extract relevant details of the clinic visit and use automation technology to create the medical note and provide live clinical support.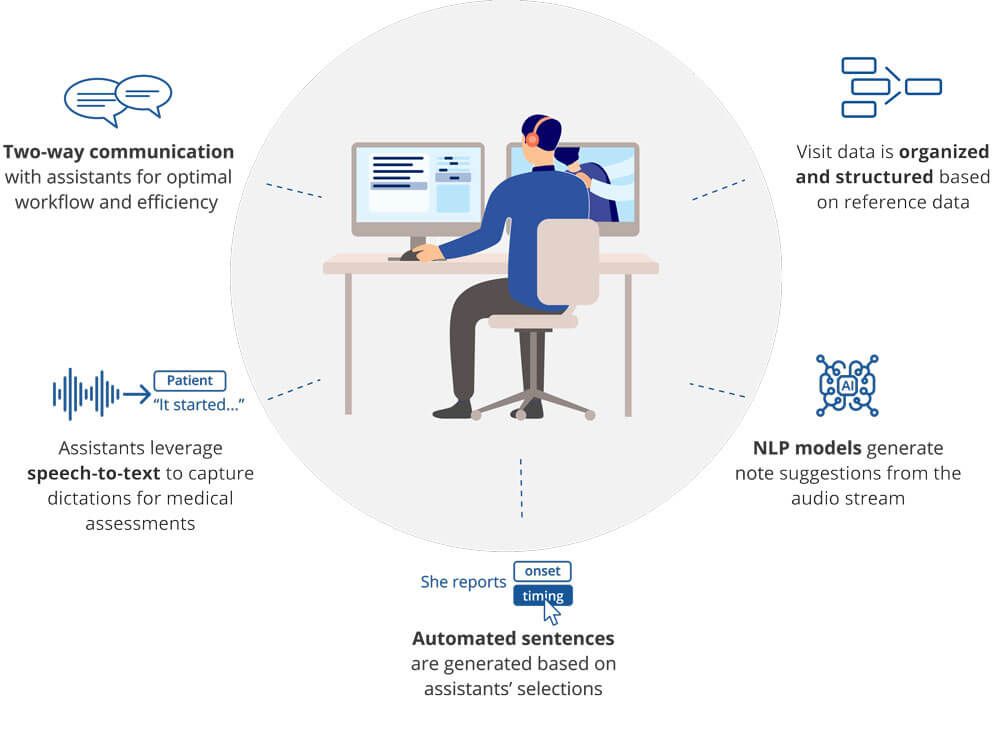 EHR
Final note is submitted to clinician's EHR for sign-off